Veterinarian in Spring Branch / Memorial Area.
Animal Clinic Serving the Spring Branch and Memorial Villages area of Houston, Texas
The History of Bingle Vet: Bingle Vet was originally called Bingle Veterinary Hospital back in the 60's. It was a small home which was transformed into a veterinary clinic. With a small bedroom and a kitchen used for exam rooms, it was the perfect place for pets to receive veterinary care in the Spring Branch community just west of downtown Houston. This small home-based clinic was closed down for a year prior to Dr. Robert Vaughan purchasing it in May 1995 and building to what it is today. 
During hurricane Ike in 2008, the little house sustained some damage which lead to the vision of a new state of the art facility.  In July 2010, the new clinic was open. It was built behind the existing clinic so medical services for community pets were never delayed.
Bingle Vet has become the most trusted veterinarian in the Spring Branch and Memorial Villages area. With over 25 plus years of experience, Bingle Vet has built a loyal community base.
Resort and Spa
In addition to providing veterinary care for community family pets, we also help residents with taking care of their fur-baby while they are on vacation. The climate-controlled, spacious and clean comfortable boarding facility is perfect for a pets vacation. Tours of our boarding facility during business hours are always welcome.
You Benefit From Our 25+ Years Of Experience
Family-Owned Veterinary Practice
Compassionate Pet Care
Community Outreach Programs
Full-Service Veterinary Care
Experienced, Professional Team
10-Minute Guarantee
Extended Hours
24/7 Pet Resort
Convenient Drop Off Service
Spring Branch / Memorial Villages
2025 Bingle Rd.
Houston, TX 77055
Monday – Friday: 7 AM to 7 PM
Saturday: 7 AM to 5 PM
Sunday: Closed
For compassionate service, call us today!
We understand that your pets are more than just pets, they are family.
Other Veterinary Services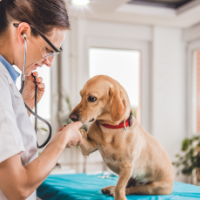 Vaccinations and Wellness
By focusing on preventive health care, you are taking an important step in keeping your friend happy and healthy for years to come.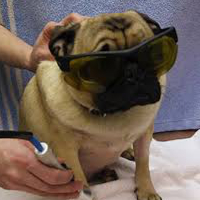 Therapy Laser
The beneficial effects of laser light on tissue were first recognized almost forty years ago. Since then, there have been thousands of studies documenting the positive effects laser light has on different types of cells, tissue, and disorders.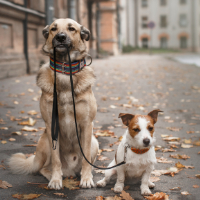 Microchipping
The HomeAgain® Pet Recovery Service is a safe, simple and permanent form of pet identification designed to quickly identify lost pets and reunite them with their owners.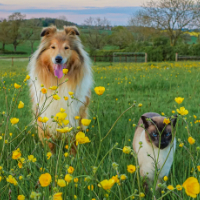 Spaying and Neutering
Female dogs and cats are spayed by removing their reproductive organs, and male dogs and cats are neutered by removing their testicles. In both cases the operation is performed while the pet is under anesthesia.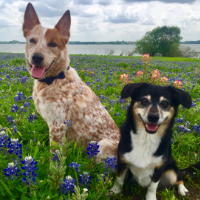 Allergy Testing and Treatment
The most common sign of allergy in dogs and cats is itching, manifested by scratching, rubbing, licking and chewing. The scratching and itching that are due to allergies are always more intense than normal and may lead to varying degrees of hair loss and rashes.
Diet and Nutrition
We offer a variety of veterinary-exclusive therapeutic and wellness diets for better health. Nutrition can help your pet's body recover faster, stay healthy longer and even help defend against health issues.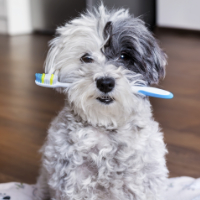 Dental Care
The most common dental problems dogs experience is buildup from plaque and calculus. If left unchecked, plaque and calculus buildup can eventually cause inflammation of both the gums (gingivitis) and the membrane lining of the tooth socket (periodontitis).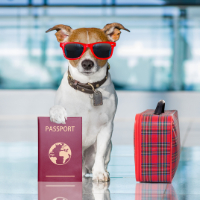 Travel in the US
Currently, Bingle Vet is only offering travel services for pets traveling within the United States.
For compassionate service, call us today!
We understand that your pets are more than just pets, they are family.
Our 10-Minute Guarantee:
Here at Bingle Vet, we don't keep our clients waiting. We understand the frustration of waiting a long time in a doctor's office. Therefore, we guarantee that one of our Veterinarians or Veterinary Assistants will see your pet within 10 minutes of your scheduled appointment time or your exam fee is FREE.
Guarantee Rule: Arrive 5 minutes early to allow for check-in procedure.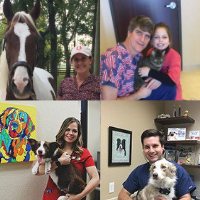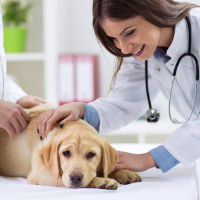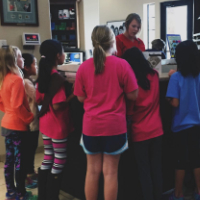 For compassionate service, call us today!
We understand that your pets are more than just pets, they are family.