Bingle Vet takes pride in supporting the Spring Branch / Memorial Village and Katy / Fulshear communities. We offer several programs to help inspire young children, young adults, and the community in general.
We welcome the opportunity to expand our outreach in the communities in Spring Branch / Memorial Villages and the Katy / Fulshear and often provide fundraising assistance for nonprofit organizations. If your organization would like to partner with Bingle Vet, please contact us.
Volunteer Program
We love having teenagers volunteer to learn about veterinary medicine. We offer a program to allow students to earn hours towards qualifying for the Texas A&M Summer Vet Camp. Several students have had the opportunity to learn about veterinary medicine and have even gone on to pursue a degree in veterinary medicine. These programs are so rewarding to the students of our community.
"This fall, I received the opportunity to shadow the vets at Bingle Veterinary Clinic and I have learned so much from this experience. I love going in on the weekends to see what a veterinarian's day-to-day work involves. Observing examinations, vaccinations, and even minor procedures has expanded my interest in this medical field. I'm thankful for the guidance and encouragement I received from Dr. Vaughan, Dr. Seemann, and Dr. Tesh to pursue my dream of becoming a vet.
I was recently selected to attend the A&M Vet Enrichment Camp this summer and I cannot thank Bingle Vet Clinic enough for their support and also for writing me a letter of recommendation. I'm excited to further my experience in the veterinary profession. Thank you Bingle Veterinary Clinic for helping me and for taking good care of my pets!"  — A. Harder
Partner with Bingle Vet.
We welcome the opportunity to expand our outreach in the communities.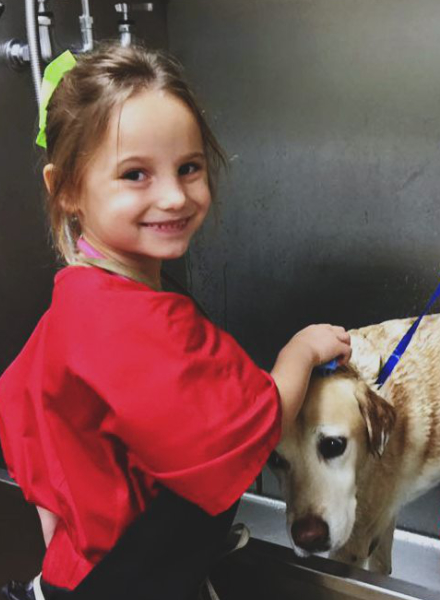 Vet Student Externships
Veterinary students are highly encouraged to join us on an externship or inter-semester break. Come learn from a team in an engaging environment. Multiple extern positions available in the Houston metropolitan area. Clinics feature in-house diagnostics- including bench-top labs, digital radiography and limited ultrasound. We believe in a strong company culture and a well-run business model. Bingle Vet Clinics have great professional growth potential with associate positions available for you after graduation. Enjoy learning with as much hands-on learning experience as desired.
Vet for a Day Program
We work closely with local schools to help raise funds for their school by offering the Vet for the Day Program at their Annual Fundraising Auction Event. This is a perfect opportunity for a student to shadow one of our vets for the day and learn about the profession. The child has the opportunity to assist the vet with examining one of their very own personal pets – dog or cat. During this 3 ½ hour program, the child will get to view parasites under the microscope, observe the doctor during surgery and treatments, learn how heartworms are detected in dogs, view digital radiographs and see how dogs get dental cleanings. This program is designed for students 8 to 14 years of age.
Girl Scouts and Boy Scouts
Bingle Vet is always open to supporting our local scouts! Throughout the year, we provide educational seminars and tours to our Girl Scouts and Boys Scouts of the community. Please call us if you wish to learn more about this program.
T.O.P.S. – Transitioning Onward Promotes Success
This is one of our most favorite contributions to the community. Bingle Vet takes pride in providing a work-based learning program for students with significant cognitive disabilities between the ages of 19 and 21. The focus of the program is to support students' postsecondary transition goals in becoming productive members of our community by developing the skill sets necessary for employment. Students learn to work independently, accept supervision from non-school personnel, work cooperatively with co-workers, and complete daily attendance, punctuality, and correct personal hygiene. Additional emphasis is placed on communication, work-related behaviors, and adult daily and independent living skills. The T.O.P.S. program develops these vital employment related skills by extending the instructional setting into local businesses like Bingle Vet.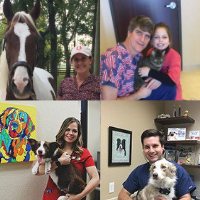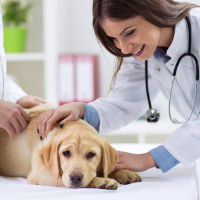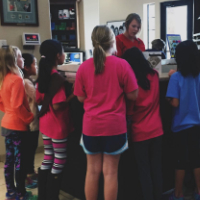 For compassionate service, call us today!
We understand that your pets are more than just pets, they are family.