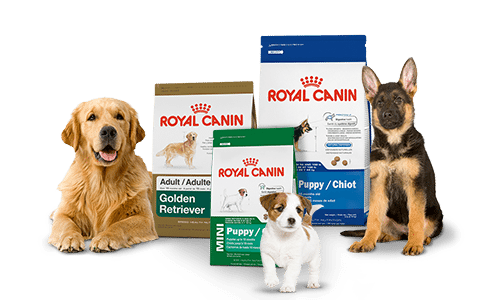 We offer a variety of veterinary-exclusive therapeutic and wellness diets for better health. Nutrition can help your pet's body recover faster, stay healthy longer and even help defend against health issues. Every ROYAL CANIN® veterinary formula we offer gives priority to the pet, focusing on nutrients that help promote wellness, minimize clinical symptoms or promote recovery. For more information about the diets we carry, please consult with one of our team professionals
Veterinary-Exclusive Therapeutic Diets
Nutrition can be an important component in maintaining and even improving the health of your pet, but only a veterinarian can determine what role food can play if your pet is sick. Royal Canin has formulated a range of therapeutic diets that may be prescribed by our veterinarians in certain situations.  We urge you to ask one of our veterinarians about the role that nutrition can play in the management of illness and to ask if a Royal Canin diet is the right choice for your dog or cat.
You need the expert advice of your veterinarian before making any food changes or diagnosis. That's why all ROYAL CANIN Veterinary Diets® are recommended and sold only by veterinarians.
Veterinary-Exclusive Wellness Diets
ROYAL CANIN® Veterinary Care Nutrition allows you to work closely with our veterinarians to determine the best wellness diet for your cat or dog. It's a complete line of veterinary-exclusive wellness diets that provide complete and balanced nutrition for cats and dogs of all ages, sizes and specific needs.
The Veterinary Care Nutrition formulas we offer are made to address a wide range of factors that help maintain the health of your pet. These include: Growth and Development, Proper Digestion, Skin and Coat, Dental Health and Optimal Weight.
Ask one of our veterinarians which formula is right for your pet, or learn more about our Veterinary Care Nutrition Diets at Royal Canin's web site.
Is Your Pet Getting All the Nutrients It Needs?
Consult with our doctors about what foods are best for your pet.
Other Veterinary Services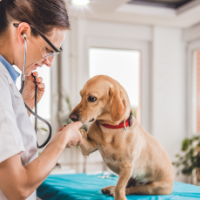 Vaccinations and Wellness
By focusing on preventive health care, you are taking an important step in keeping your friend happy and healthy for years to come.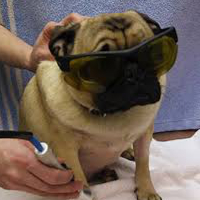 Therapy Laser
The beneficial effects of laser light on tissue were first recognized almost forty years ago. Since then, there have been thousands of studies documenting the positive effects laser light has on different types of cells, tissue, and disorders.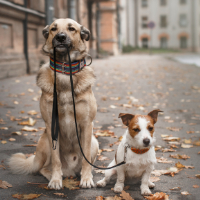 Microchipping
The HomeAgain® Pet Recovery Service is a safe, simple and permanent form of pet identification designed to quickly identify lost pets and reunite them with their owners.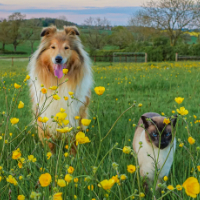 Spaying and Neutering
Female dogs and cats are spayed by removing their reproductive organs, and male dogs and cats are neutered by removing their testicles. In both cases the operation is performed while the pet is under anesthesia.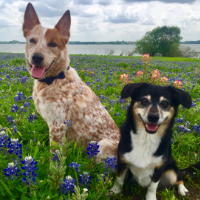 Allergy Testing and Treatment
The most common sign of allergy in dogs and cats is itching, manifested by scratching, rubbing, licking and chewing. The scratching and itching that are due to allergies are always more intense than normal and may lead to varying degrees of hair loss and rashes.
Diet and Nutrition
We offer a variety of veterinary-exclusive therapeutic and wellness diets for better health. Nutrition can help your pet's body recover faster, stay healthy longer and even help defend against health issues.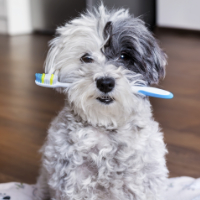 Dental Care
The most common dental problems dogs experience is buildup from plaque and calculus. If left unchecked, plaque and calculus buildup can eventually cause inflammation of both the gums (gingivitis) and the membrane lining of the tooth socket (periodontitis).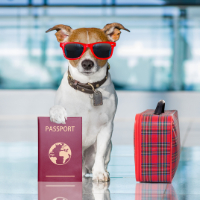 Travel in the US
Currently, Bingle Vet is only offering travel services for pets traveling within the United States.
For compassionate service, call us today!
We understand that your pets are more than just pets, they are family.