Deep Cleansing Baths
Our bathing services include a deep cleansing bath with an ear wash and nail trim. Additionally, we provide a variety of medicated baths including Capstar with a bath for fleas/ticks, dip for mange mite infestations, lymes dip for fungal infections, oatmeal baths for skin care as well as other medicated baths designed to help heal medically diagnosed skin infections.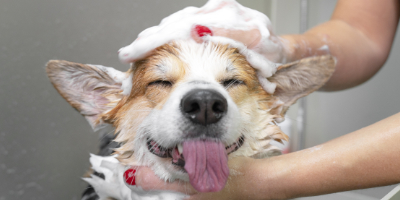 Does Your Dog Smell?
Book your pet's next spa treatment with us.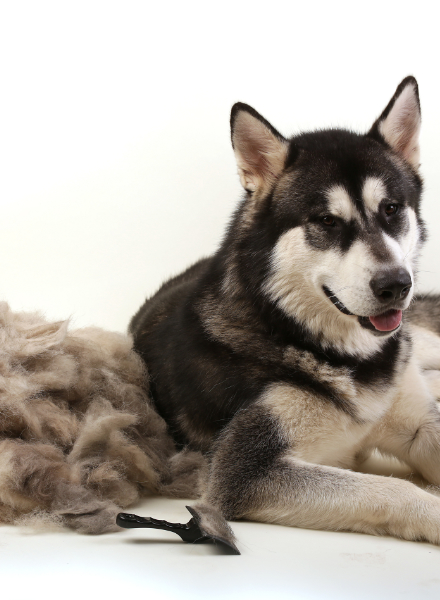 FURminator
The FURminator deShedding tool removes the undercoat and loose hair. When using the FURminator you will see a reduction in the amount of mats and tangles because the FURminator removes the undercoat that gets caught in the top coat causing mats to form. Shedding is natural and there's no way to eliminate it. But, there is a better way than constantly vacuuming and scrubbing hair off your floor, furniture, clothing and car seats.
The Furminator works most breeds except American Water Spaniel, Bedlington Terrier, Bichon Frise, Bolognese, Chinese Crested, Coton de Tulear, Curly-Coated Retriever, Dandie Dinmont, Glen of Imaal Terrier, Havanese, Irish Water Spaniel, Kerry Blue Terrier, Komondor, Löwchen, Maltese, Poodle, Portuguese Water Dog, Puli, and Soft Coated Wheaten Terrier.
Other Resort and Spa Services
Overnight Boarding
Dog Boarding should be an easy decision! Pets are family members and we understand it can be hard leaving your pets behind when you leave town. At Bingle Vet, we treat your pet like they are a part of our family. Therefore, you can enjoy your trip and feel confident that your pet is in good hands.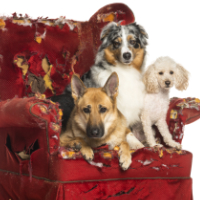 Doggie Daycare
Are you worried about leaving your pet at home during the day? Whether you have a puppy that needs continual supervision or an older companion who may need some additional attention during the day, think about letting your pet stay with us. We offer Doggy Daycare so you don't have to worry about leaving your pet at home. With additional playtime sessions you can enjoy your evening with a more relaxed companion.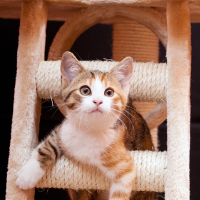 Cat Condos
Cats enjoy a more quiet environment with lots of room to run around and stretch their legs. At Bingle Vet, we offer a resort area exclusively for our feline friends to enjoy. With the opportunity to be let out of the condo several times a day to climb around, sharpen their claws on the scratch posts, hind in the boxes or simply relax and enjoy the fish swimming around, our feline guests are happy to return for future visits.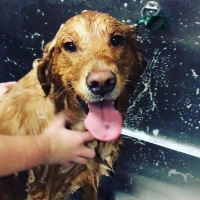 Pet Spa Services
Treat your pet to a Spa day. Receive a deep cleansing refreshing bath, and your pet will be happy to be clean! No more stinky ears or long nails to worry about. We also offer a Fur-minator service to help remove some of that unwanted undercoat. We do not offer full grooming services which required clipping the hair.
Vaccines – all resort and daycare guests must be current on all vaccinations including: Rabies, Distemper, Parvo Virus and Bordetella for dogs; and Rabies, Feline Distemper, Rhinotracheitis and Calicivirus for cats.
Fleas & Ticks – all guests must be free of external parasites (ex. ticks, fleas, etc.) or they will be treated with Capstar at owner's expense. We want to ensure all guests are comfortable and free from fleas and ticks.
Pet Care Agreement – any pet that requires veterinary attention will receive it at our discretion and at the owner's expense. We will always try to contact the owner, if an emergency should occur. All owners are required to read our Pet Care Agreement.
For compassionate service, call us today!
We understand that your pets are more than just pets, they are family.