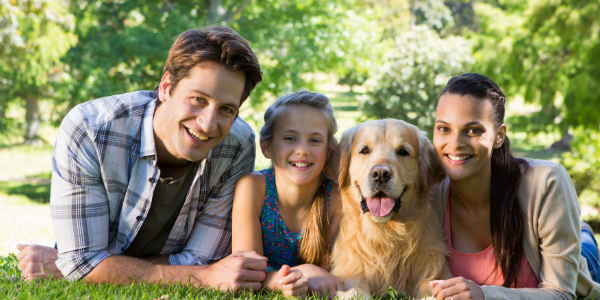 We are committed to providing a healthy and safe environment for our patients, clients, and team members. Our main priority is to take precautions to help ensure we continue to remain open so we can be available for you and your pets. While, unfortunately, having to minimize our physical interaction with our clients, we are rewarded to still have the one on one interaction with our loving patients. We will remain open. However, due to the presence of continual COVID outbreaks in the Houston area and the fact that the majority of Houstonians have yet to be vaccinated, we ask that you respect our decision to operate our practice with continued precautions.
What's New
With respect to Gov. Greg Abbott's Executive Order GA-34, Bingle Vet has no intentions of changing any polices and practices related to COVID-19 at this time. We will still require masks for everyone who enters our facilities, as we believe this practice is in the best interest of our team and our clients. The last thing we want to happen is to increase the risk of our professional and medical team getting exposed to COVID which will have an impact on our ability to be here for your pets.
As you know, exam room space is limited and makes it nearly impossible to maintain a 6-foot distance. Therefore, we continue to encourage our clients to take advantage of our curbside service – this is for your safety and ours. A room appointment is available, if requested. For in-clinic service, we require that you wear a face mask, try your best to maintain a 6-foot distance and continue to use the hand sanitizer. We ask that you respect our decision to continue to take these safety steps so we don't get into an unfortunate situation where our team is compromised or our clients are at risk. A small act of kindness and respect will be greatly appreciated.
Furthermore, we kindly ask that you continue to minimize the number of people who attend your pets' visit – we would prefer only one person with their pet. We do understand that some have young children so this may not be possible in some cases.
Please note that there are no restrictions on the number of people per visit for those clients coping with possible last moments with their beloved pet – our Blue Room is available for those patients and families. This room will be completely sanitized after each visit.
Services Offered
We are offering all veterinary services (including wellness and elective procedures) as well as boarding at our Resort and Spa. If you are concerned about your pet's health, please call us (or set up your appointment online) – we are here for you.
Patience
This time is challenging for many at Bingle Vet, as we continue to deal with the epidemic on a day to day basis. We ask that you help work with us, be patient with us and understand that we are working hard to ensure all family pets get the care they need. Communication by phone may take longer than usual.
Thank you for your support and understanding. Let's continue to smile and make the most of the days ahead of us.
Minimize Risk as Houston Starts to Re-Open
We will be offering several options:
In-Clinic Service – clients can enter the building
Curbside Service – for those clients who would prefer this service
Drop-off Curbside Service – for those clients who would prefer this service
In-Clinic Service basically means that when you arrive at Bingle Vet for your pet's medical treatment and/or to pick up food or medications, or even drop off your pet for our Resort & Spa you can enter the building. Wear a mask, try to keep a 6-foot distance from others and use hand sanitizer. A support team member will assist you at all times.
Curbside Service basically means that when you arrive at Bingle Vet for your pet's medical treatment and/or to pick up food or medications you will be asked to call our client concierge service from your vehicle. We will then come out and assist you.
For veterinary services: while you remain in the comfort of your vehicle, we will pick up and treat your pet. Our professional veterinary team will communicate with you regularly throughout this process to help ensure your visit is a success.
Drop-off Curbside Service is the same as Curbside Service, but you will leave and return at a later time to pick up your pet before the end of the day. We thank you for your understanding at this time. We wish that you and your family remain safe.
For compassionate service, call us today!
We understand that your pets are more than just pets, they are family.